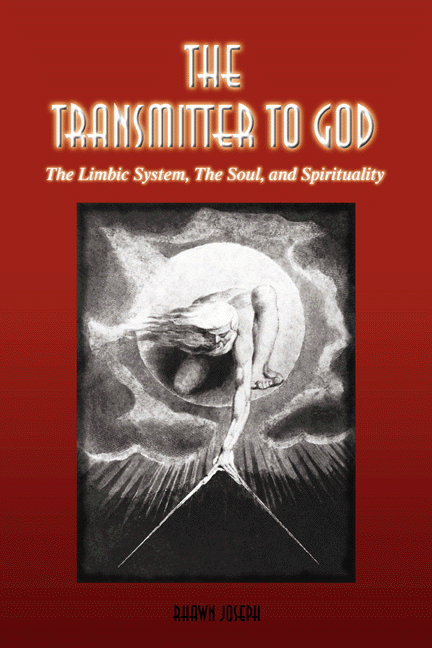 It has been declared that god is dead,
that spirituality is an "opiate" for the people.
And yet, there is a scientific, neurological,
and genetic foundation for religious belief,
spirituality, and paranormal phenomenon,
including the experience of gods, demons,
spirits, souls, and life after death. There
is historical, geological, and scientific
evidence demonstrating the participation
of "god" or the "gods" in the destruction
of previous civilizations, and in the last
century, Hitler's rise to power. And there
are specific regions of the brain, the
ancient limbic system, which serve as a
transmitter to god. These tissues of the
mind become highly active when dreaming,
during trance states, meditation, prayer,
or under LSD, and enable us to experience
those realms of reality normally filtered
from consciousness, including the reality of
god, the spirit, the soul, and life after death.